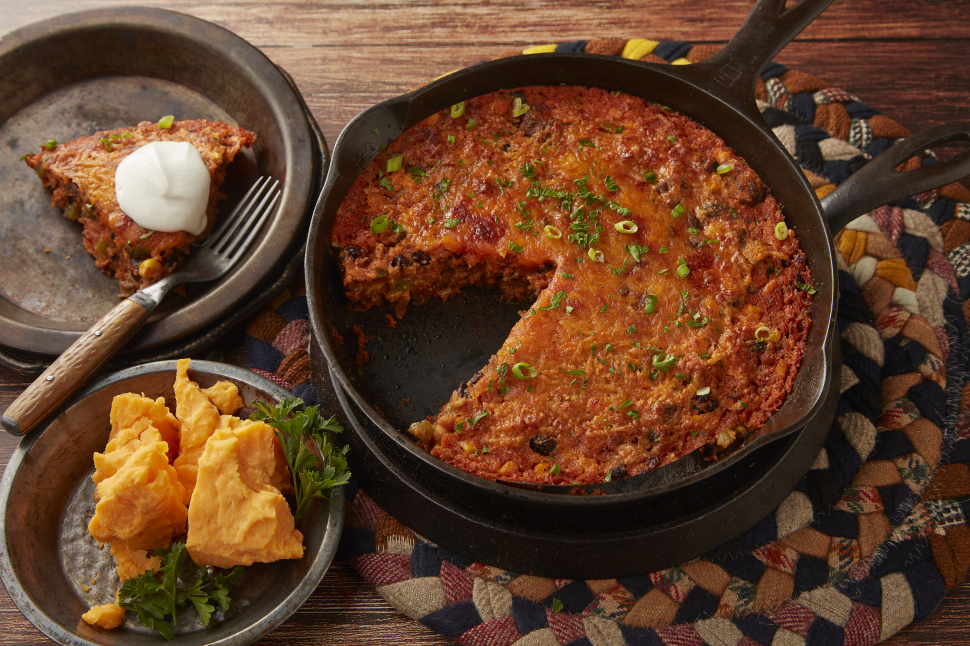 ---
Ingredients
2 cups milk
1 cup yellow corn meal
1 pound hamburger
1 cup red onion (diced)
1 cup green pepper (diced)
1 tablespoon garlic (minced)
1 cup corn
15 ounce can black beans (drained)
2 cups tomato sauce
2 tablespoons plus 1 teaspoon chili powder
2 teaspoons salt
1/2 teaspoon pepper
2 cups shredded cheddar cheese
Instructions
Preheat oven to 350 degrees. Mix milk and cornmeal in a large bowl and set aside.
Brown hamburger with the onion, green pepper and minced garlic. Drain the meat and set aside.
In the bowl containing the milk and cornmeal, add the corn, black beans, tomato sauce, chili powder, salt and pepper. Stir in the hamburger mixture and pour into a buttered 13 X 9 casserole dish.
Bake for about 50 minutes or until set and edges are well browned. Remove from the oven and sprinkle with the cheddar cheese. Return to the oven for about 4 minutes or until the cheese is melted thoroughly.
Tasty tip: serve with a dollop of sour cream.