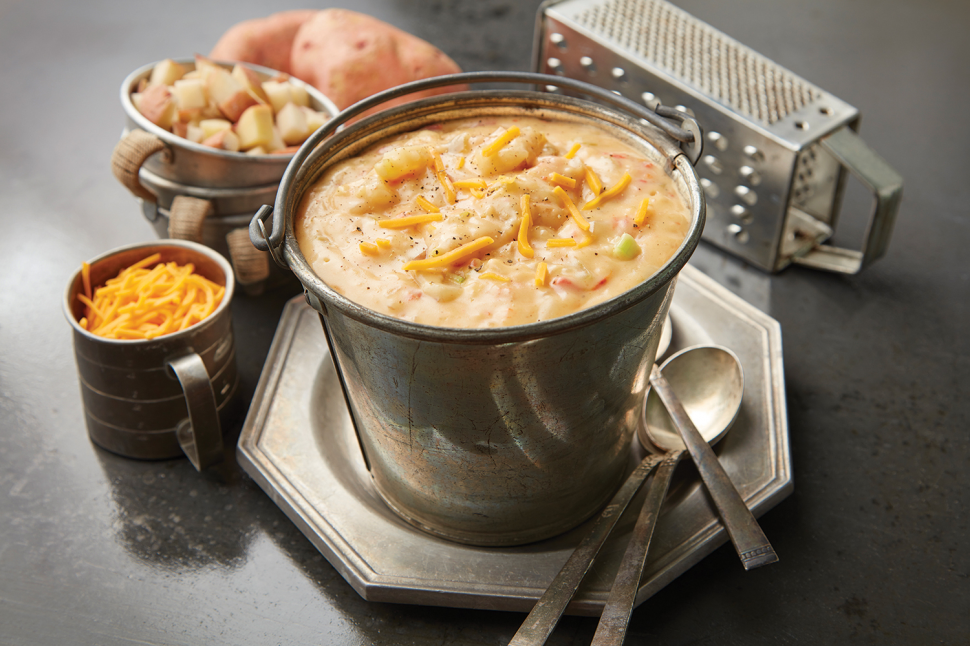 ---
Ingredients
1/2 cup onion (chopped)
1 cup celery (chopped)
1/4 cup carrots (sliced)
1 cup potatoes (diced)
1 10-ounce can diced tomatoes with green chiles
2 14-ounce cans chicken broth
1/8 tsp garlic powder
1/4 cup butter
1/4 cup all-purpose flour
2 cups milk
1/8 tsp paprika
1/4 tsp pepper
2 cups mild cheddar cheese (shredded)
Instructions
In a large saucepan combine onions, celery, carrots, potatoes, diced tomatoes with green chiles, chicken broth and garlic powder. Bring to a boil, reduce heat, cover and simmer for about 20 minutes or until potatoes are tender.
In a separate saucepan melt the butter. Add the flour to the butter and stir until mixture is smooth. Whisk in milk and cook over medium heat, stirring until thick and bubbly. (This process can take up to 15 minutes).
Stir in paprika, pepper and cheddar cheese. When the cheese mixture is melted, pour it into the vegetable mixture. Stir well to combine thoroughly. Serve immediately.