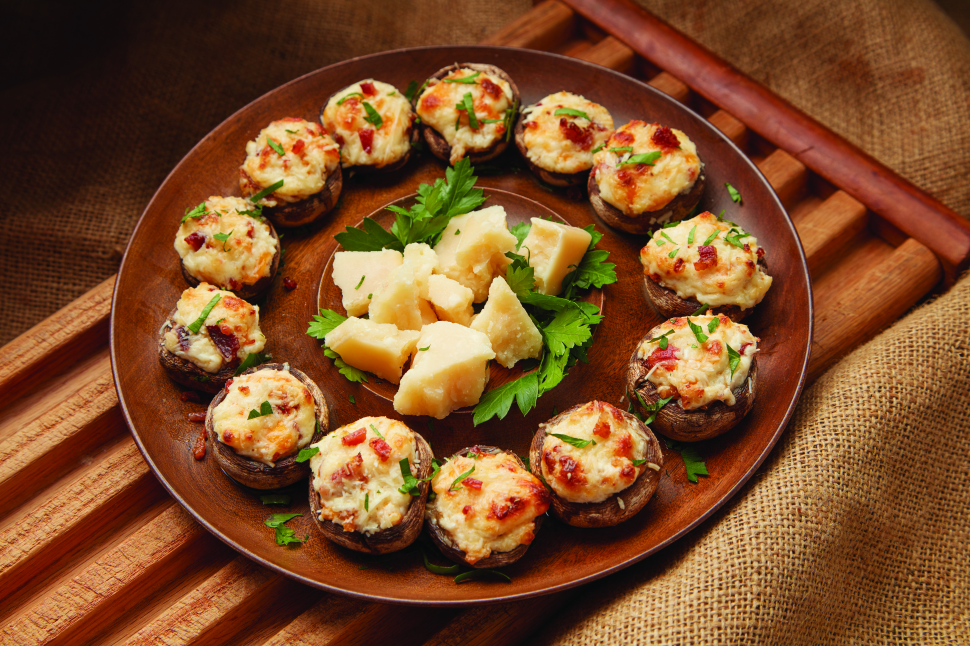 ---
Ingredients
2 packages button mushrooms
1 (8 ounce) package cream cheese
1/4 cup pepper jack cheese
1/4 cup cheddar cheese
5-6 slices of bacon, cooked and crumbled
1/2 cup Parmesan cheese for topping
Instructions
Preheat oven to 375 degrees. Remove stems from mushrooms. To prevent breaking the mushroom caps, gently remove the gills with a spoon and discard.
In a mixing bowl, combine the cream cheese, pepper jack cheese, and cheddar cheese. Stir in crumbled bacon.
Stuff each mushroom with cream cheese mixture and place onto a lightly greased baking sheet. Tope with parmesan cheese.
Bake in preheated oven for 20 to 25 minutes or until top is lightly brown and crispy.