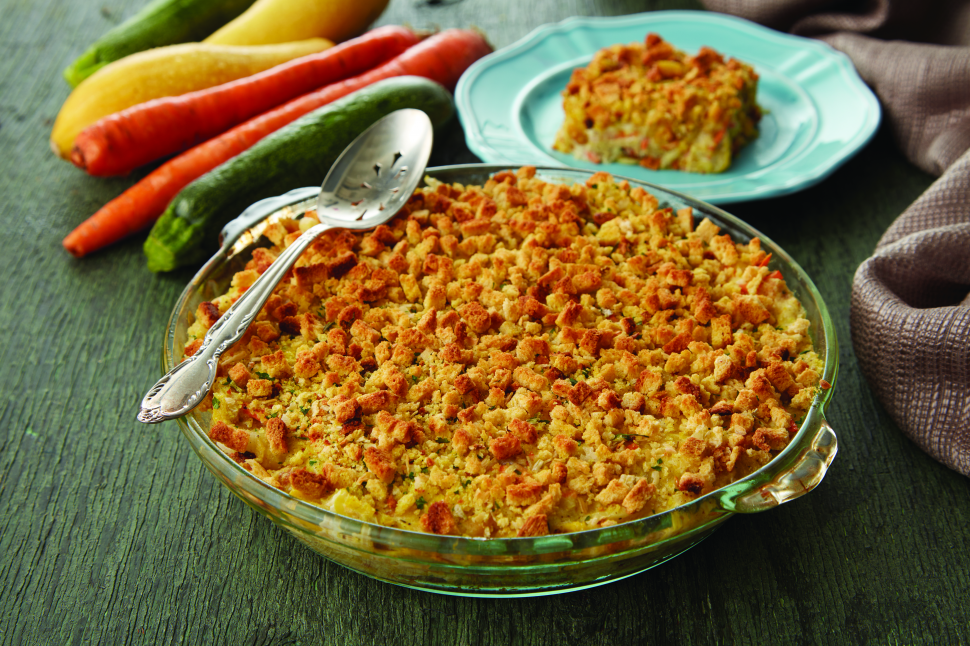 ---
Ingredients
2 pounds yellow squash, sliced 1/4 -inch thick
1 (10 3/4 ounce) can condensed cream of chicken soup, undiluted
1 (8 ounce) container sour cream
1 carrot, grated
https://youtu.be/ja22EqZr2o01 yellow onion, chopped
1/2 cup butter, melted
1 (8 ounce) package of cornbread stuffing mix
1 teaspoon salt
1 1/2 teaspoons black pepper
Instructions
Preheat oven to 350 degrees. Cook sliced squash in boiling water for 7 to 10 minutes; drain well and place in a large mixing bowl.
Add condensed soup, sour cream, grated carrot, chopped onion, melted butter, and ½ of the package of cornbread stuffing mix. Mix gently to combine, and then transfer mixture into a lightly greased 9 x 13 x 2-inch baking dish. Top evenly with remaining ½ package of stuffing mix.
Bake in preheated oven, uncovered, for 45 minutes.