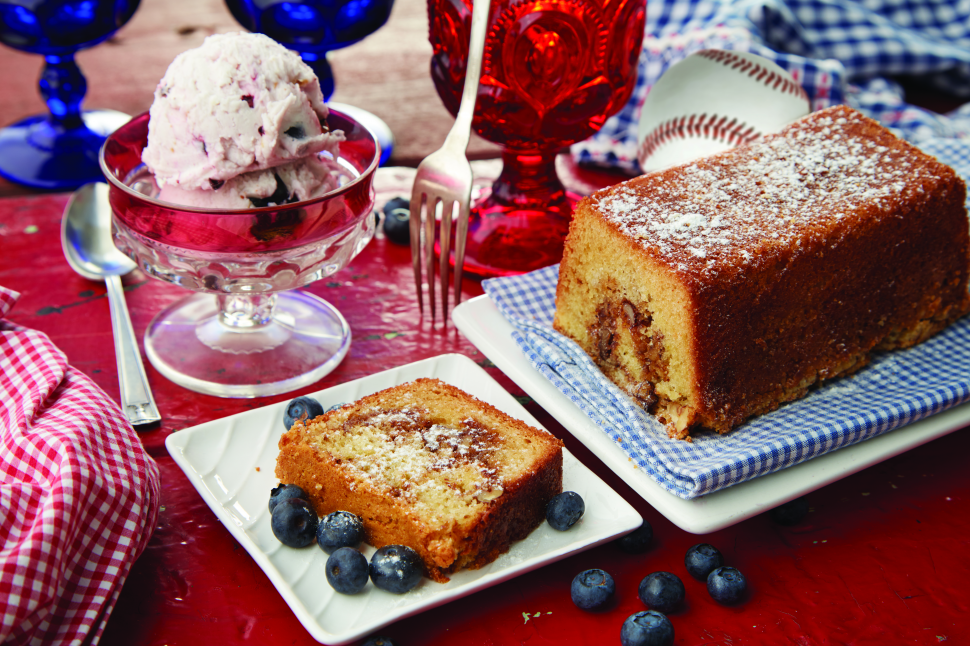 ---
Ingredients
INGREDIENTS FOR CAKE
2 cups granulated sugar
1 cup butter
4 eggs (seperated)
3 cups flour
2 teaspoons baking powder
1 1/2 teaspoons baking soda
1/4 teaspoon salt
1 Pint (16-ounce carton) sour cream
1 teaspoon vanilla
INGREDIENTS FOR FILLING
3/4 cup brown sugar
2 teaspoons cinnamon
1 cup chopped walnuts
Instructions
Preheat oven to 350 degrees. Grease and flour a tube pan or a bundt pan or spray with baking spray. Let the cake cool for 10 minutes before inverting it onto a serving plate. After inverting the cake, sprinkle with powdered sugar.
Using an electric mixer cream the sugar and butter together. Add 4 egg yolks and beat well. Add the flour, baking powder, baking soda, and salt and blend well. Add the sour cream and vanilla and continue beating until smooth.
In a separate mixing bowl, beat the 4 egg whites to form stiff peaks. Gently fold in the egg whites to the cake mixture until blended well.
For the filling, combine the brown sugar, cinnamon, and walnuts. Alternate the cake batter and a ring of the filling mixture, making sure to end with the cake batter mixture on top. Bake for 1 hour and 10 minutes.
Check the cake after 1 hour since time varies with ovens. Remove the cake if it looks golden brown and a knife inserted in the center comes out clean.
Tip: You can also bake the cake in 4 mini loaf pans. Great way to bake, wrap and give as a gift to someone special!