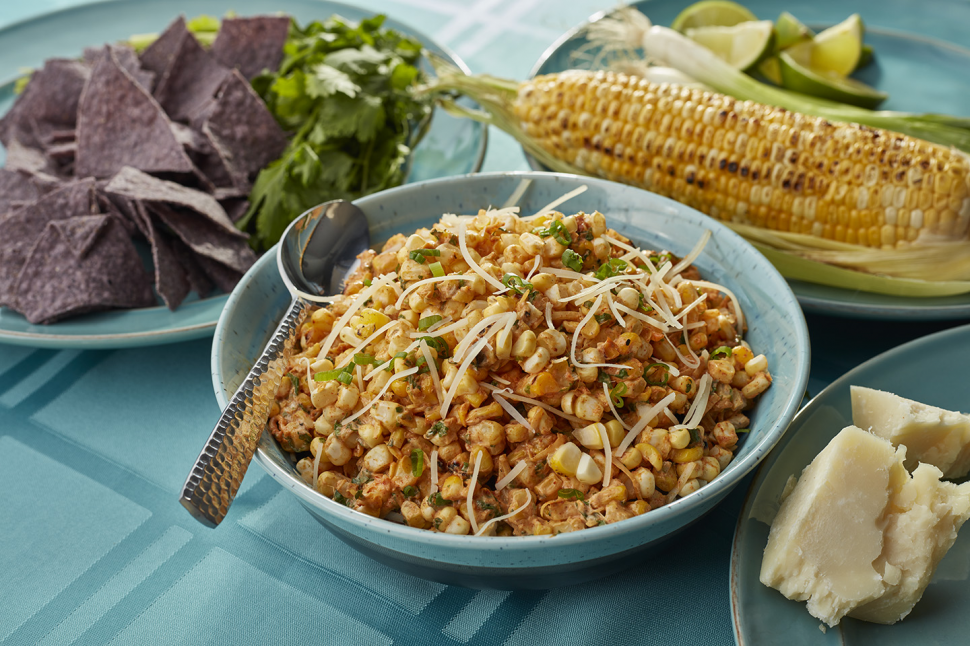 ---
Ingredients
2 to 3 cobs of corn (grilled, shucked and chilled)
1/2 cup sour cream
1/2 cup mayonnaise
1 tbsp chili powder
1 tbsp cumin
1 bunch cilantro (chopped)
juice of 1 lime
1/4 cup green onion (chopped)
3/4 cup Parmesan cheese
1 tsp salt
1/2 tsp pepper
Instructions
Place chilled grilled corn in a bowl large enough to accommodate all ingredients. Mix all ingredients together in bowl until well incorporated.
Let chill in refrigerator for at least 2 hours so all flavors can combine.
Add additional lime juice or cilantro, depending on personal preference.
Serve with tortilla chips or pita chips.
Tip:When grilling corn make sure you butter before putting on the grill to enhance flavor.