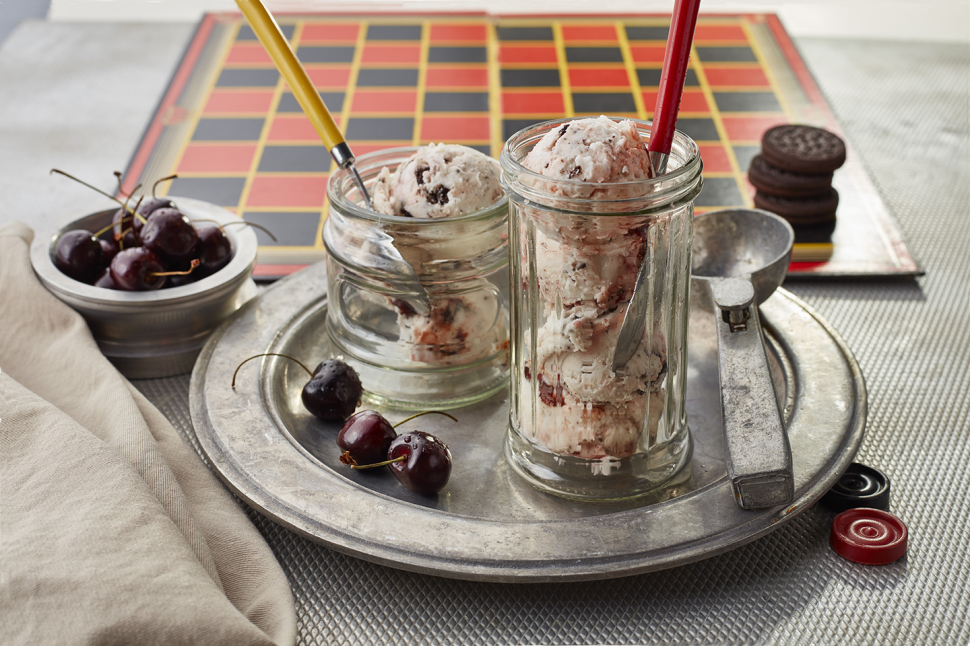 ---
Ingredients
1 3/4 cups heavy cream
1 1/4 cups whole milk
3/4 cup sugar
1/8 tsp fine sea salt
1 tbsp vanilla extract or 1 vanilla bean split in half lengthwise
2 egg yolks (custard only)
Instructions
Add all ingredients except egg yolks into a steel pot and bring to 165 degrees.
Remove from the heat and temper the liquid into the egg yolks.
Return the tempered yolks back into the cream/milk/sugar mixture and bring back to 165 degrees.
Remove from heat and put the liquid into a shallow pan & refrigerate until approximately 36 to 39 degrees.
Once temperature is down, pour the mixture into an ice cream machine and churn away. If mixture temperature is where it should be, it should take 15 to 20 minutes to get to soft-serve consistency.
Remove after that time frame. Put into a clean pan and place in freezer to finish setting the custard/ice cream.
Tip: Skip the simmer step and simply whisk everything together. Chill to 36 to 39 degrees and pour directly into ice cream maker. Variation: The variations on this recipe are endless. Add 2 cups of your favorite cookie, fruit or candy to the recipe.