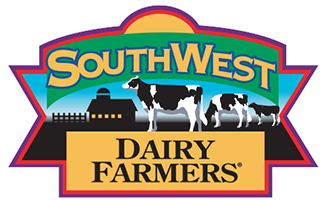 Stacked Salad With Glazed Pecans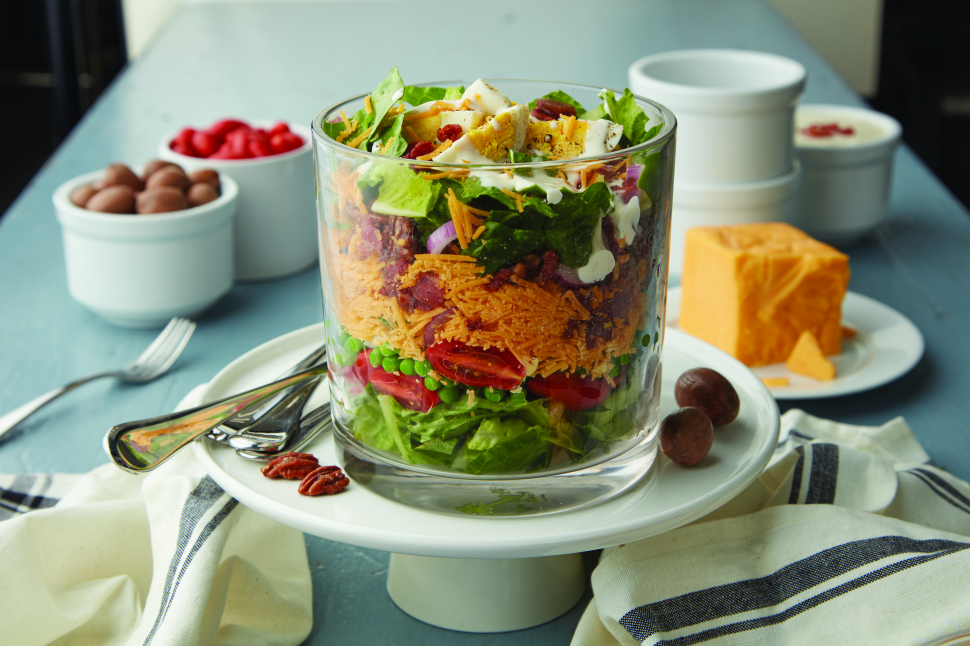 ---
Ingredients
INGREDIENTS & DIRECTIONS FOR GLAZED PECANS
1/2 cup brown sugar
1/4 teaspoon salt
2 tablespoons water
1 cup pecan halves
In a non-stick skillet, combine the brown sugar, salt, and water. Bring to a boil stirring constantly for 2 minutes. Add the pecan halves and continue cooking for 4 more minutes. Pour the glazed
INGREDIENTS AND DIRECTIONS FOR DRESSING
1 1/2 cups mayonnaise
1/4 cup sour cream
1/3 cup Parmesan cheese
1 tablespoon granulated sugar
In a small mixing bowl, combine the mayonnaise, sour cream, Parmesan cheese, and sugar. Set aside.
INGREDIENTS FOR SALAD
1 head lettuce (washed and chopped)
1-pint cherry or grape tomatoes (halved lengthwise)
2 cups frozen green peas
5 large eggs (boiled and diced)
1 medium red onion (sliced rings)
2 cups shredded mild cheddar cheese (divided use)
2 cups shredded sharp cheddar cheese
1 medium green bell pepper (chopped)
1-pound maple flavored bacon
Instructions
Cook the bacon and crumble. Set aside.
In a large clear bowl, place the chopped head of lettuce. Layer the tomatoes on top of the lettuce. Pour on top of the tomatoes the frozen peas followed by the diced boiled eggs.
Pull apart the sliced red onion rings and lay on top of the eggs. Add 1 cup of the mild cheddar cheese and the sharp cheddar cheese to the mixture followed with the green bell pepper.
Top with the glazed pecans and the crumbled bacon. Add the dressing to the layered salad and top off with the remaining 1 cup of mild cheddar cheese.
Tips: If the dressing is too thick add 1/4 to 1/2 cup of milk to the recipe. This salad holds well in the refrigerator overnight.